Phylodynamics of SARS-CoV-2
Simon Frost
Principal Data Scientist, Microsoft Health Futures
Professor of Pathogen Dynamics, LSHTM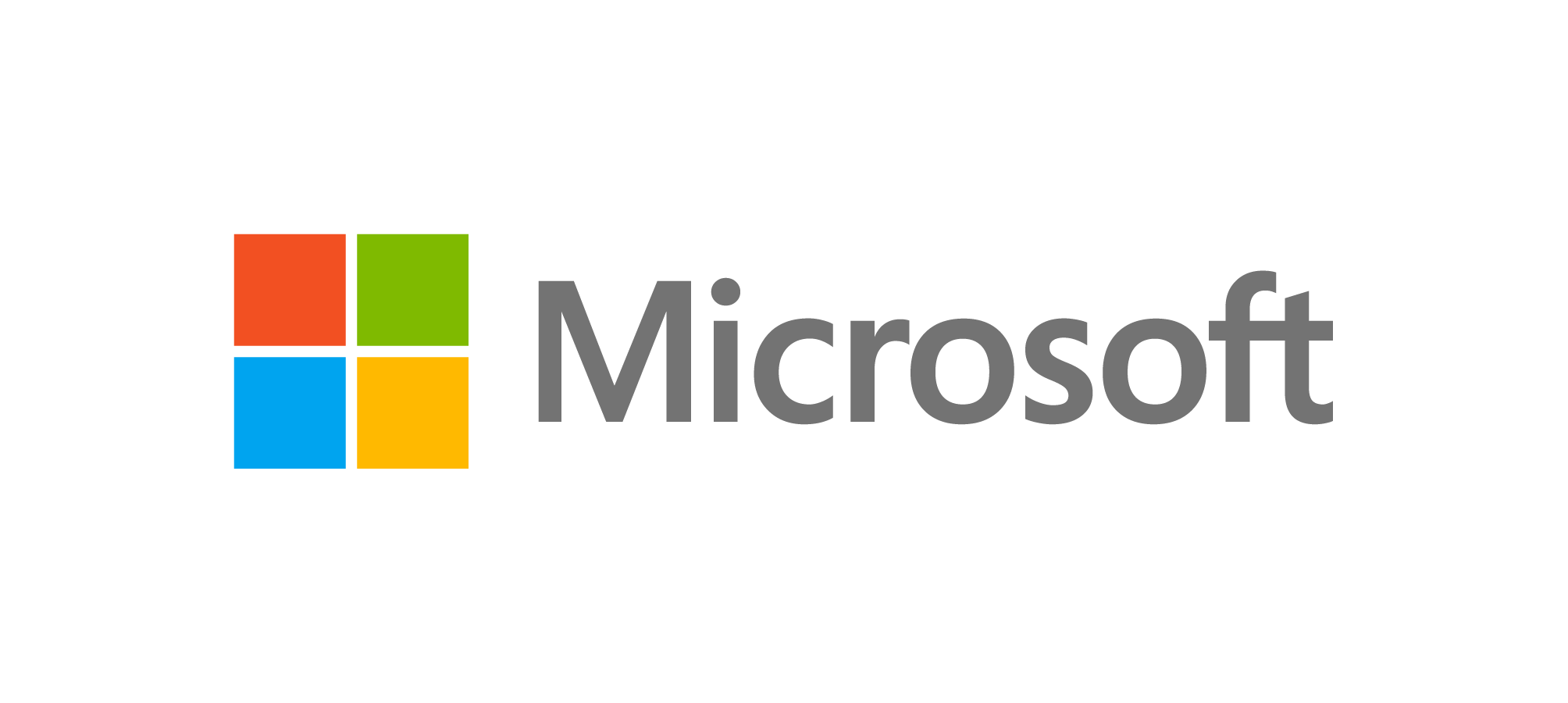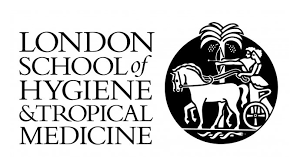 Models old and new
Old
Not as old

Stochastic models
Age structured models

Recent

Agent-based models
Network models

New
Phylodynamics
Models that integrate evolutionary models with…

Epidemiology
Immunology
Ecology

Different data streams can complement and enhance each other
Villabona-Arenas, Hanage and Tully (2020) argue that phylogenetic data should be integrated with other sources
Sequence data
Why include sequence data?

Introduction of cases
Spatial coupling
Hidden heterogeneity

Remarkable generation and dissemination of SARS-CoV-2 sequence data

GISAID: collates data worldwide
COGUK: COVID-19 Genomics UK Consortium
Increased accessibility
Not just ability to download sequences
Post-processed data
Dashboards

Nextstrain, Microreact, CoV-GLUE
Microreact: UK data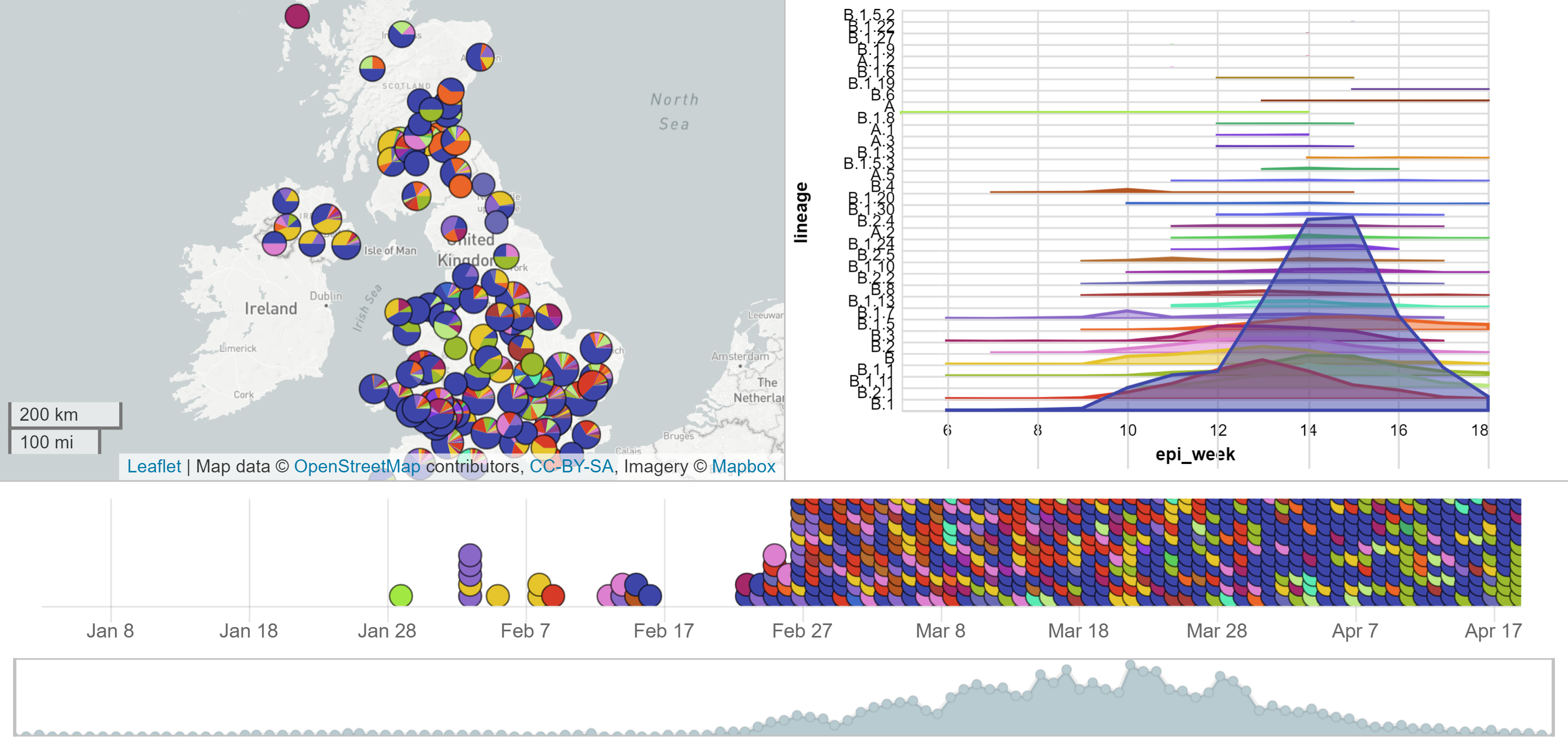 Yet studies are limited
medrXiv/biorXiv:

'SEIR and COVID19': 445 hits
'phylodynamics and COVID19': 26 hits

Until recently, sample sizes of studies were small
Typically stronger on the phylogenetics than on the modeling
Early dynamics (n=53)
SEI(2)R model with (assumed) heterogeneity in infectiousness

\(R_0=2.15\)

\((1.79-2.75)\)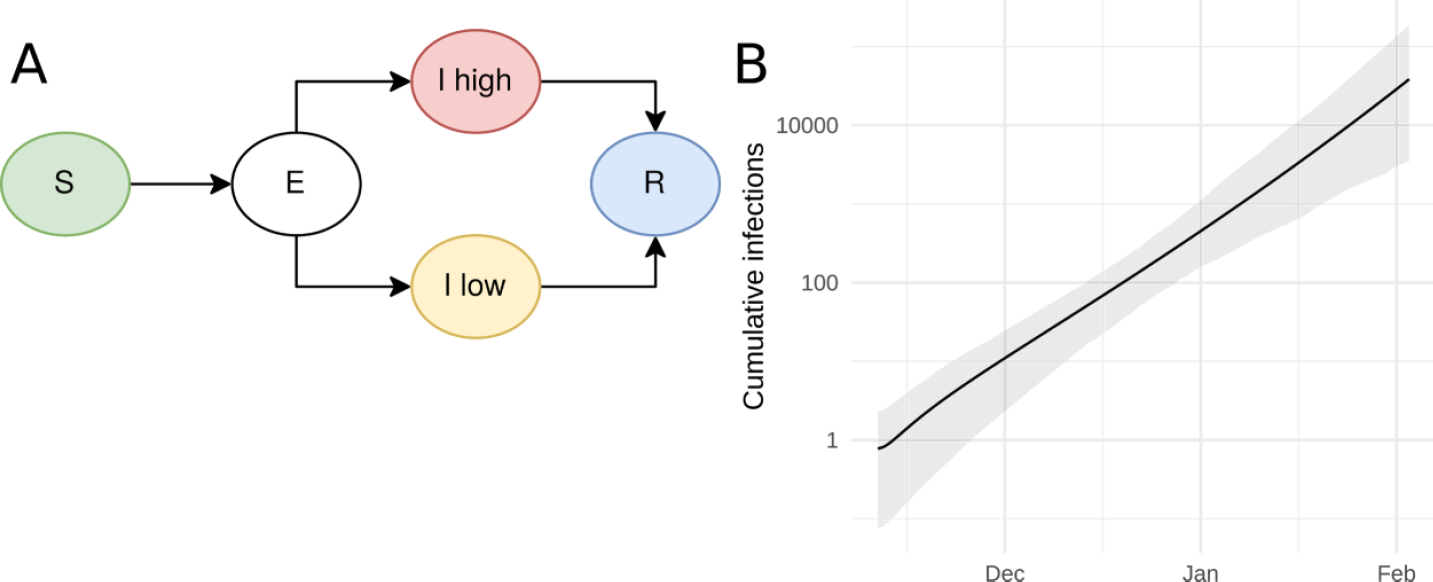 Volz et al., Imperial Report 5, 2020-02-15
Weifang outbreak (n=20)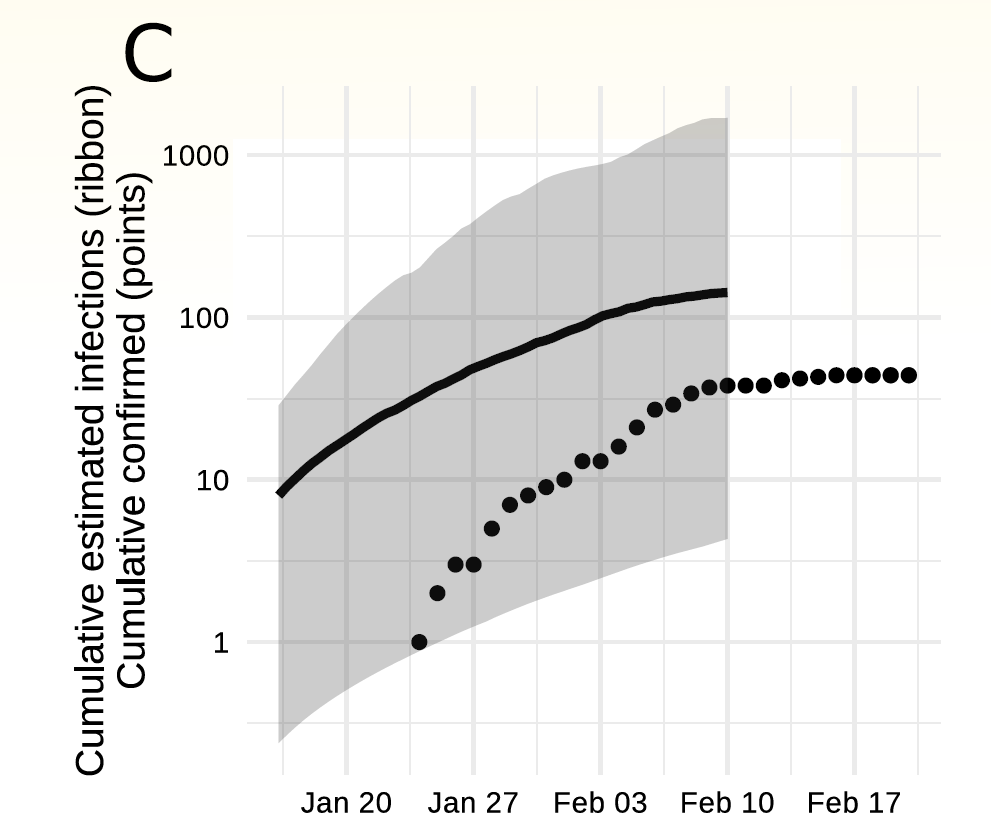 Volz et al., medrXiv, 2020-03-19
Li and Ayscue: multiple locations (n=1,113)
Joint estimation using cases and phylogeny

Methodology of Li, Grassly, and Fraser, assuming a branching process with time-varying parameters

Estimated undercount of cases as well as heterogeneity in cases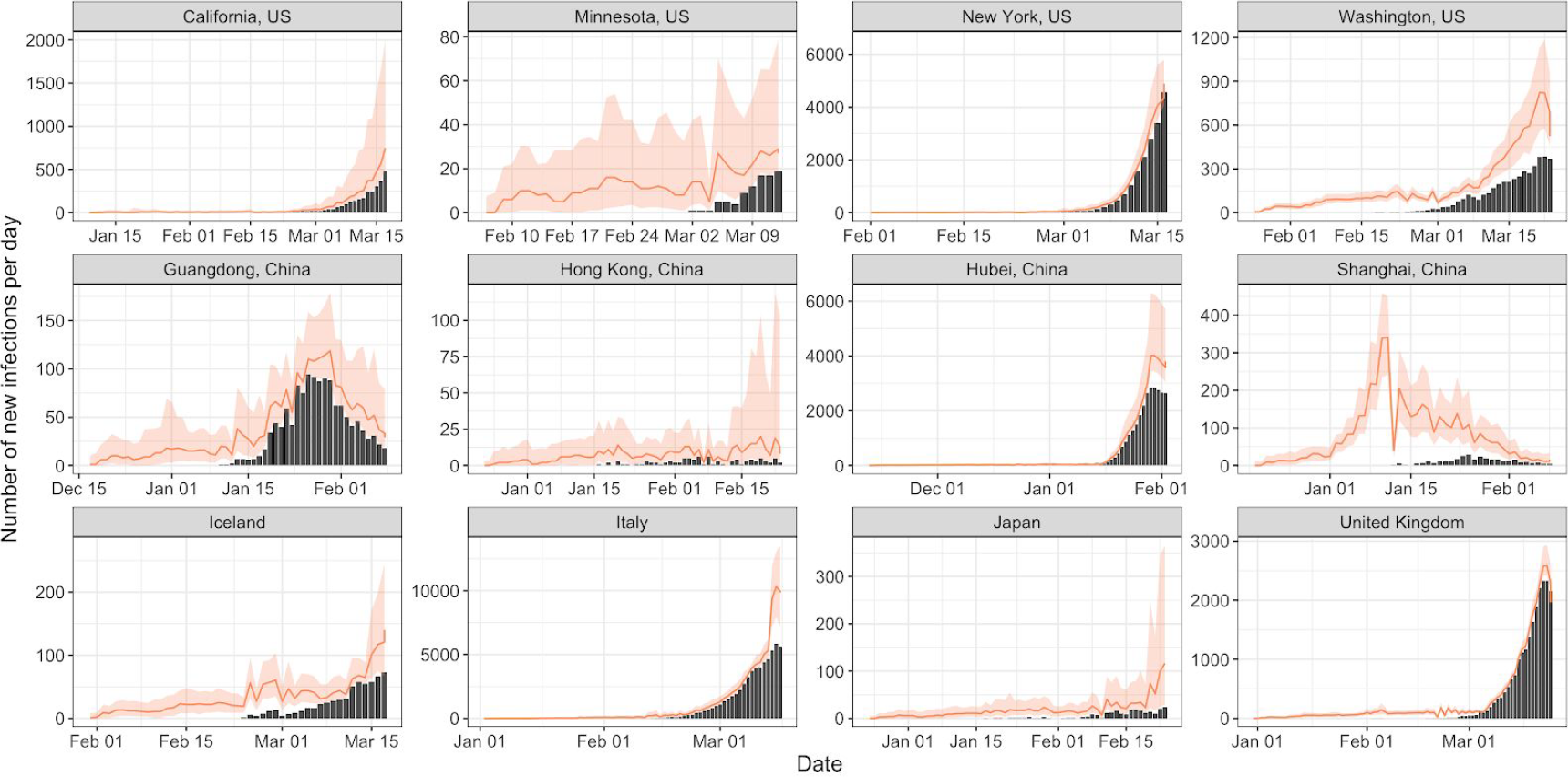 Li and Ayscue, medrXiv, 2020-05-09
Australian epidemic (n=903)
Assume two regimes of

\(R\)

and fitted timing and magnitude using a birth-death process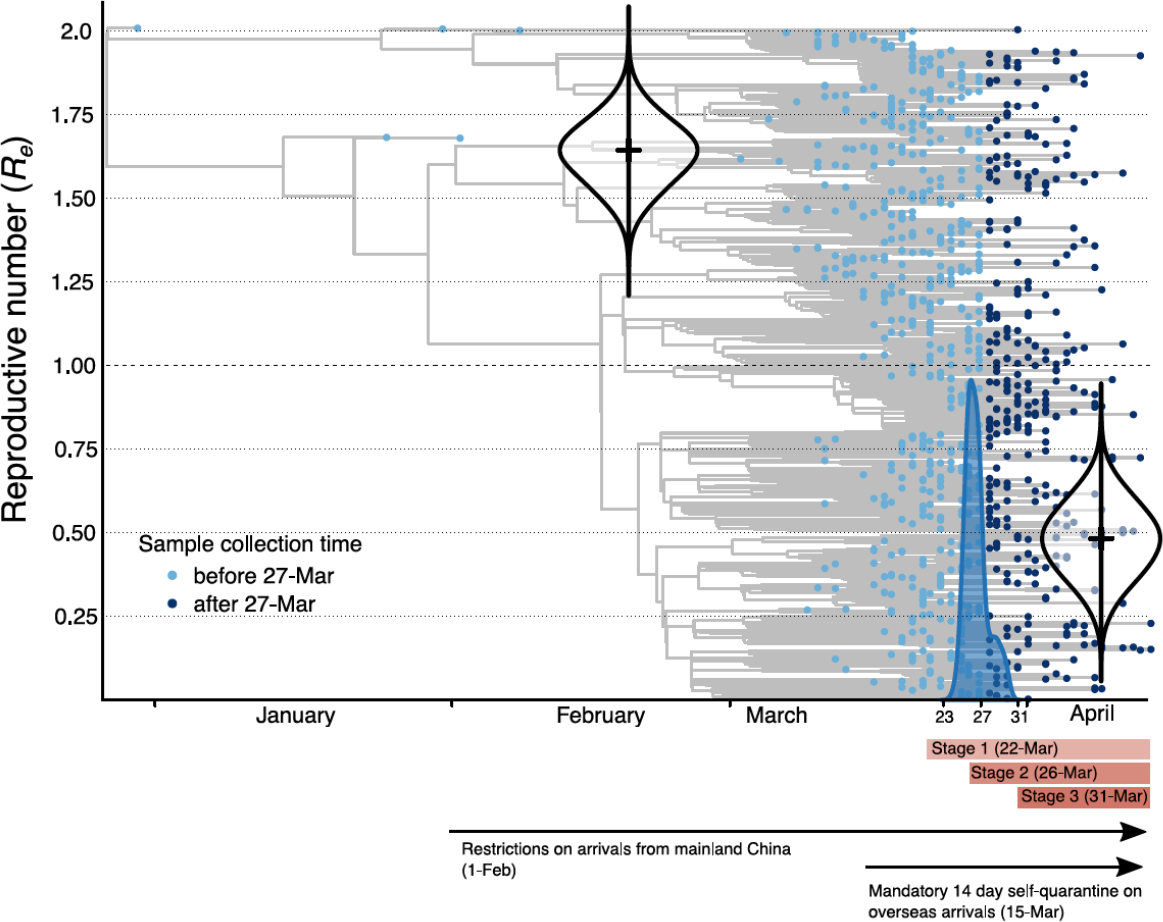 Seemann et al., medrXiv, 2020-05-16
Problems
With few exceptions, studies that use SARS-CoV-2 sequence data are more 'phylo' and less 'dynamics'
Datasets are large and expanding rapidly

Allows us to fit more complex models…
Computationally expensive
Solutions?
Long term:

Focus on scalable inference

Short term:

Look at smaller e.g. subnational epidemics
Generate predicted phylogenies from existing models
1. Smaller epidemics
Analyses of datasets in the low 1000s is possible with current frameworks
Microreact: Scotland data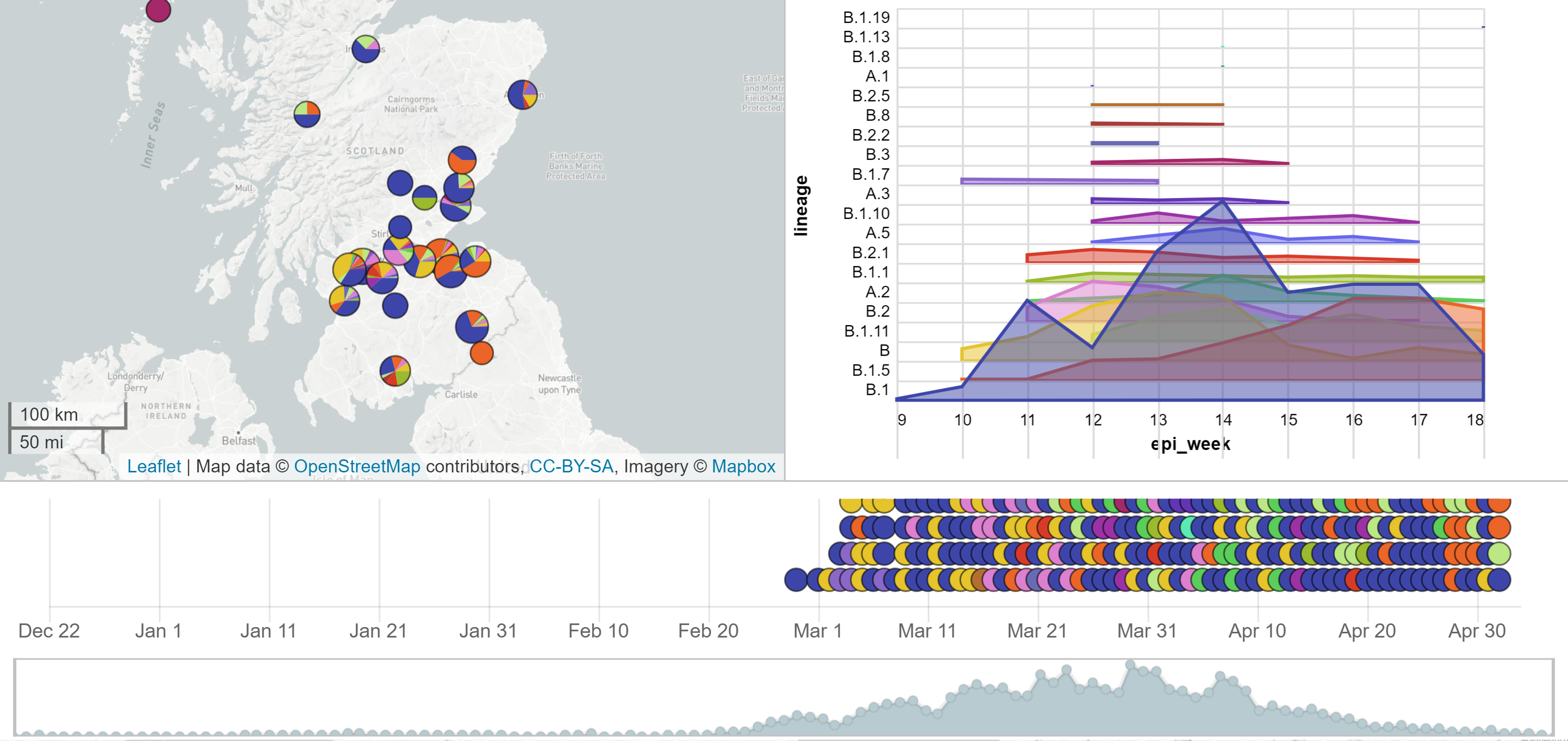 Microreact: Wales data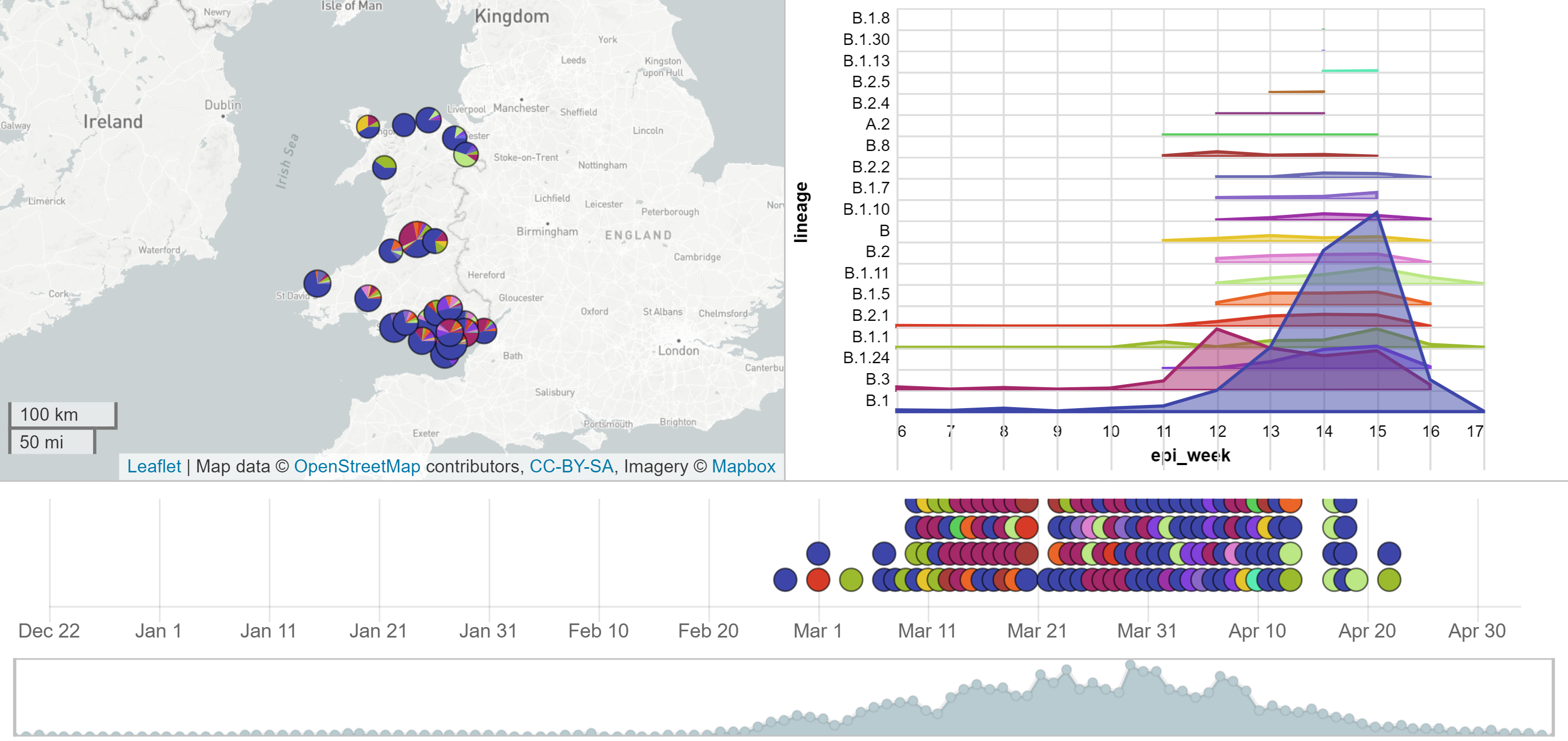 2. Generating predicted phylogenies
Algorithms and tools exist today to take epidemiological models and output phylogenies

ODE models: phydynR (Volz)
Gillespie-type models: MASTER (Vaughan)
Agent-based models:

VirusTreeSimulator (Hall)
treesampler (Kosakovsky Pond)

A requirement is that we need to understand the link between state changes in an epidemiological model and the phylogeny
An analogy: deterministic vs. stochastic models
Consider a birth-death process with birth rate

\(b\)

and death rate

\(d\)

In a deterministic ODE model, we just have to consider the difference in rates

\(b-d\)

In a stochastic model, we have to consider both processes
Phylodynamic vs. non-phylodynamic models
By defining models in terms of their components, we can easily extend epidemiological models to generate phylogenies

Transmission results in lineages splitting
Processes such as movement can result in a change in lineage state

With more work, it is possible to extend them to generate summary statistics of phylogenies

Clustering, asymmetry etc.
Frost and Volz (2010,2013)
Core groups and phylogeny

Frost and Volz (2013)
Deterministic models with phydynR
births <-  c('parms$beta*S*I')
deaths <- c('(parms$mu+parms$gamma)*I')
names(births) <- names(deaths) <- c("I")
nonDemeDynamics <- c('parms$mu*(S+I+R)-parms$beta*S*I-parms$mu*S',
                     'parms$gamma*I-parms$mu*R')
names(nonDemeDynamics) <- c("S","R")
Dynamics and trees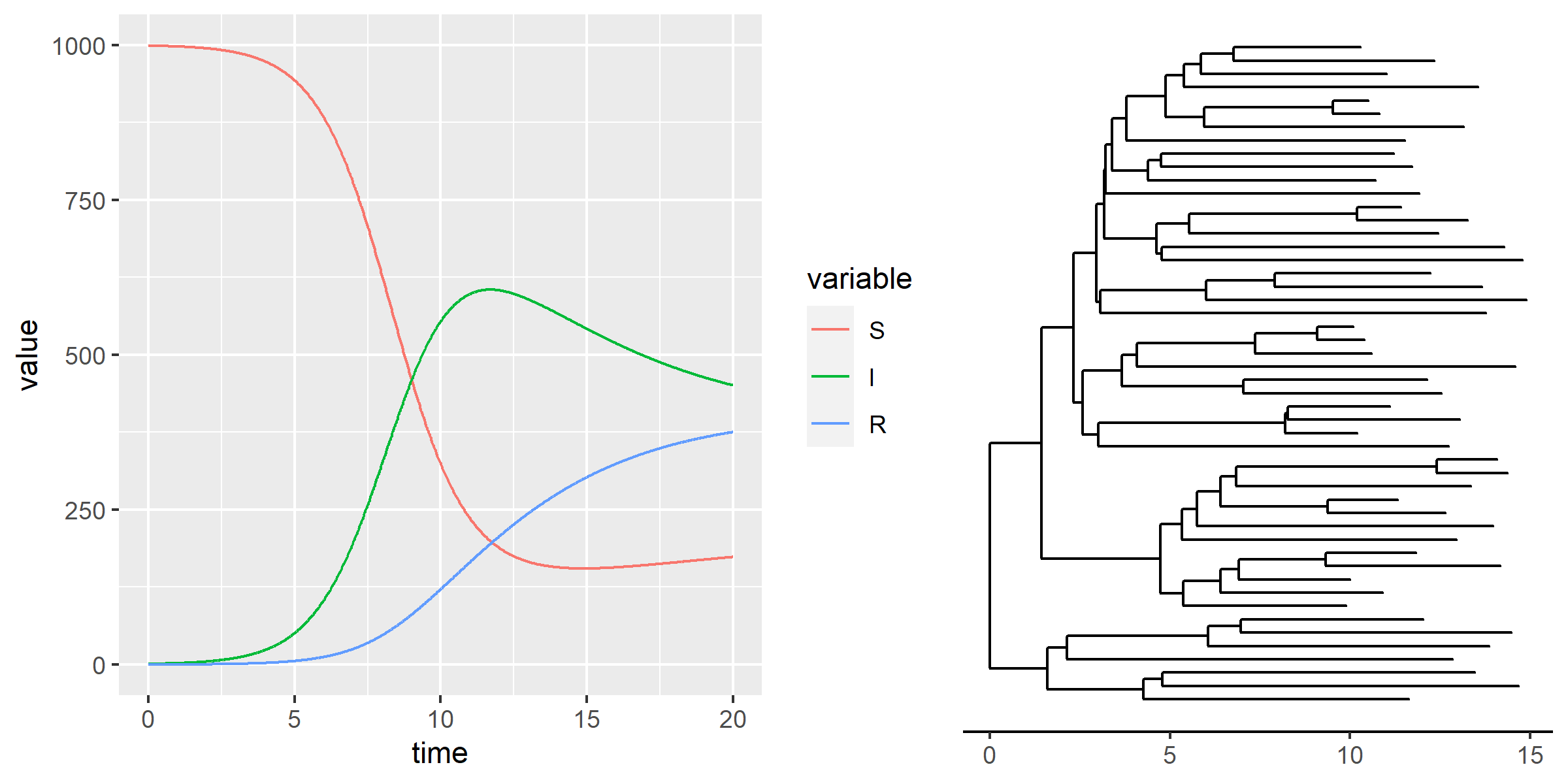 Stochastic models with MASTER
<reaction spec='Reaction' reactionName="Infection" rate="0.005">
    S + I -> 2I
</reaction>
<lineageSeed spec='Individual' population='@I'/>
Agent based models
Perhaps the simplest to deal with
Just need to keep track of

who infected whom (and when)
when infected cases die/recover
Ego  Alter  Time
  1      2   1.0
  2      3   1.5
  1     -1   2.1
Moving between model formulations
Phylogenies or lineages?
SARS-CoV-2 is not that diverse
Rambaut et al. have defined a number of lineages
Do we need the full phylogeny? Or do lineages suffice?
UK phylogeny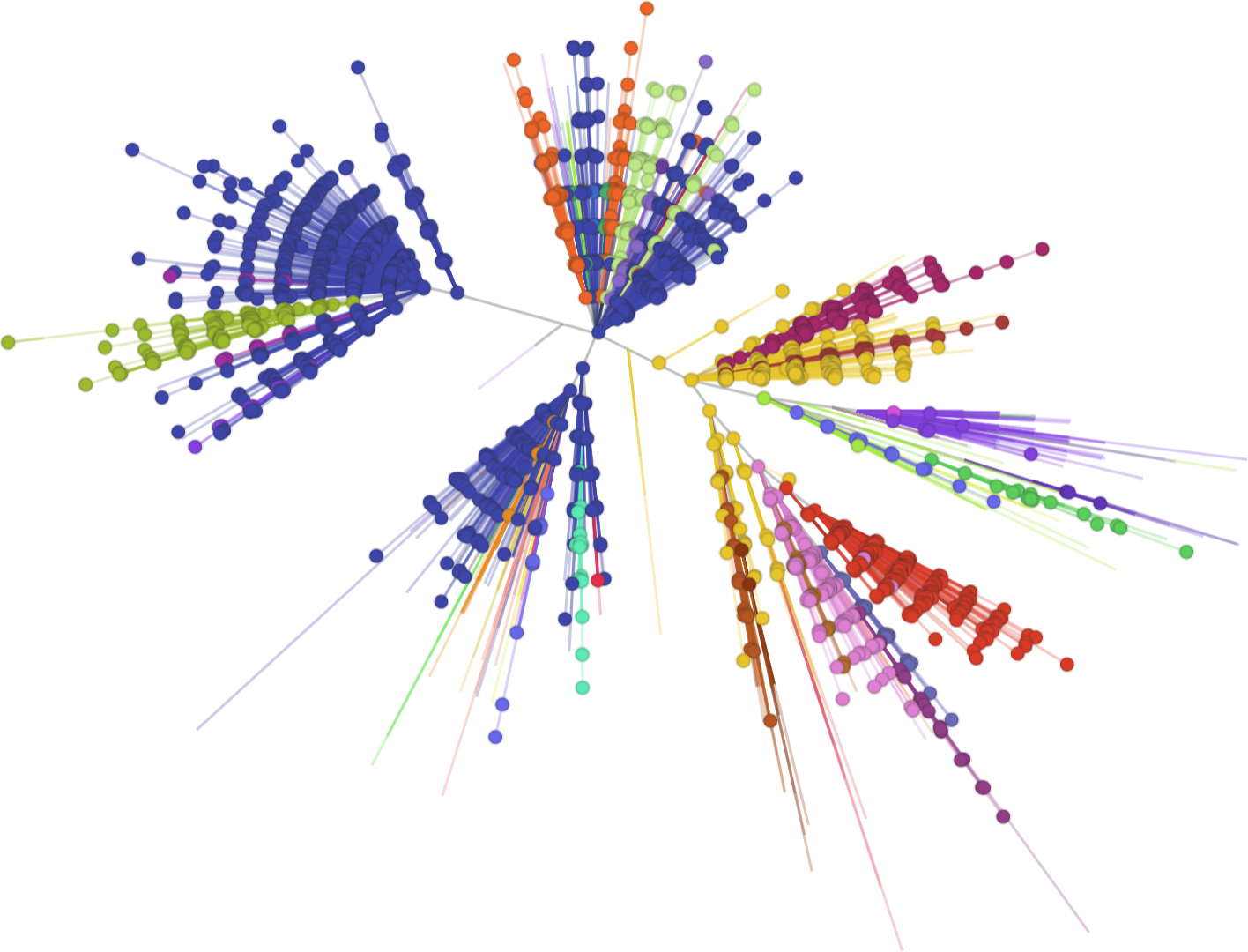 New models?
Rather than repurpose existing models, are there new ones we can explore?
How can we represent genealogies within an epidemiological model?
In population genetics, Fleming-Viot processes have been developed that have considered e.g. infinite allele models, infinite sites models etc..
Conclusions
The densely sampled COVID19 epidemic in the UK provides challenges and opportunities:

Methodological development
Understanding contact structure

Many existing models that can be retrofitted to generate pathogen phylogenies

Aid to model comparison, as many models may fit the case data equally well